Ten Things You Cannae Miss… Sept 9 – 15
---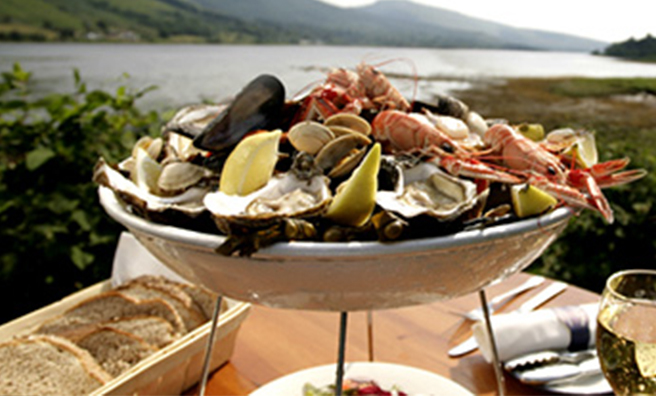 Our What's On guide to the most vibrant, most unusual and most unmissable events in Scotland this weekend and in the coming week

  Juniper Fest!
After 3 successful years in Edinburgh, The Juniper Festival is making its debut in Glasgow on Saturday, September 10. Sample from the amazing range of quality new gins now being distilled across Scotland.

  Best Of The West
In the grounds of Inverary Castle the Best of the West festival celebrates the best local food, drink and music from the West of Scotland. Across Saturday and Sunday, September 10 – 11, visitors can expect live music, top chefs, and great produce.

  Charity Concert
Hear future Scottish stars at the Rotary Youth Musician Charity Concert on Saturday, Sept 10, from final stages of the National Rotary Young Musician Competition. All proceeds go to local charities.

  Twin Atlantic
Glasgow band Twin Atlantic return home to give an intimate live performance at HMV, Argyle Street, with an added a meet-and-greet session, signing copies of their brand new album GLA on September, 9.

  Championship Car Racing
The Knockhill Super Touring Cars Championship finale also runs across September 10 -11, featuring Scotland's first double British Touring Car Champion, John Cleland. See the Super Touring cars in action and up close on show.

  Taste The Wild
Another epic food festival on this weekend is the inaugural Taste The Wild festival in Mallaig on September 10. From 11 am sample wild produce, join talks and debates, and dance off the samples with their Scram n' Dram ceilidh at night.

  To Boldy Linlithgow!
To celebrate 50 years of Star Trek, Star Trek II: The Wrath of Khan will be live screened on September 10 at Linlithgow Palace. The celebration of the town's ties with the character Scotty is the first time in the monument's 600-year history that a film has been shown.

  Bloody Scotland
Catch the crime writers from around the world in panel discussions, live readings and more. From Friday, September 9, uintil Sunday, September 11, Bloody Scotland at various venues across Stirling.

  Celtic Identity
As part of their Celts exhibition, which runs until, September 25, The National Museum of Scotland will be hosting a live debate on Saturday, September 10, on the Celtic identity of Scotland.

  Benny Lynch Exhibition
On Friday, September 9, 1935 "the wee man from the Gorbals" Benny Lynch won the World Flyweight title, and to celebrate the exhibition of his trophies at the Gorbals library is in Central Station for one day only.