St Andrew's Day Cocktail!
---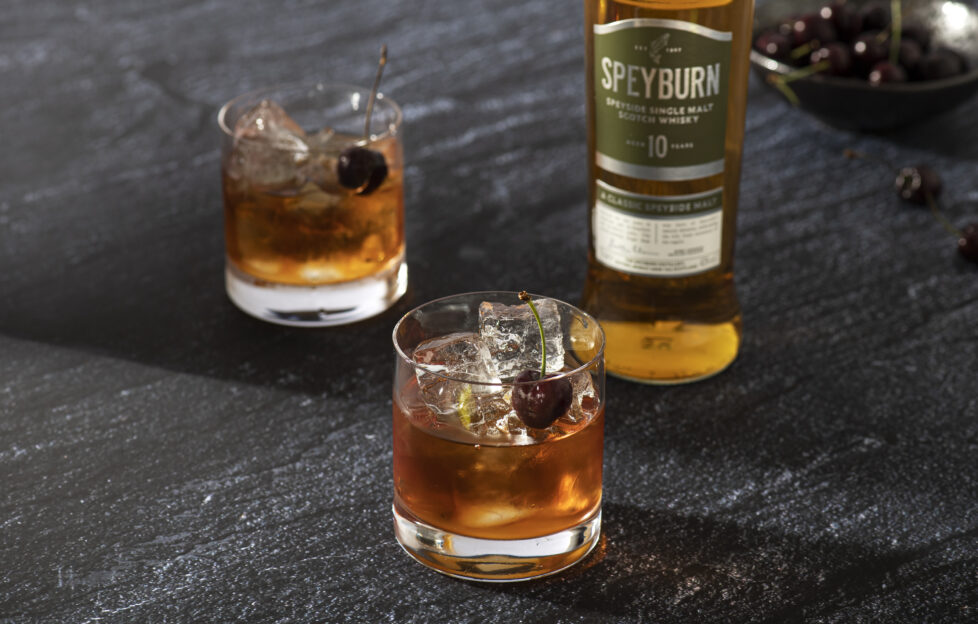 Distilled since 1897 in the world-renowned Speyside region of Scotland, Speyburn distillery embodies the generations of commitment, experience and tradition that go into producing award-winning single malt scotch whisky.
Credit:  Speyburn Single Malt Whisky
Speyburn's Rob Roy cocktail is the perfect serve to raise a toast to St Andrew this month…
Named after a strong Scotsman, just like St Andrew, the Rob Roy is a Scotland inspired cocktail best enjoyed on an autumnal evening by the fireplace. Easily recreated at home with minimal ingredients and equipment, this cocktail showcases Speyburn's 10 Years Old beautifully, creating a sweet and full-bodied flavour.
Ingredients
50ml (2oz) Speyburn 10 Years Old
25ml (1oz) Sweet vermouth 2 dashes (3 dashes) of Angostura bitters Garnish: Cherry
Glassware
Rocks Ice: Cubed
Method
Add all your ingredients to a short glass before filling with ice and stirring for 15-25 seconds.
Flavours
Fruity, sweet, spiced, aromatic
About Speyburn 10 Years Old, 40% ABV, £28.75
Matured for a decade in a combination of American Oak ex-bourbon and ex-sherry casks, Speyburn's award-winning 10 Year Old Single Malt embodies the rich, fresh sweetness of the Speyside region.
Deep, complex and well-balanced, notes of fresh fruit, toffee and butterscotch come through. Delicious and easy-to-drink, the expression offers a long, smooth finish. Fantastic value for money, Speyburn's 10 Year Old would make a great gift for any whisky-lover this Christmas, or a fantastic addition to your at-home Christmas bar.