Tom Weir | Walking Points | 6
---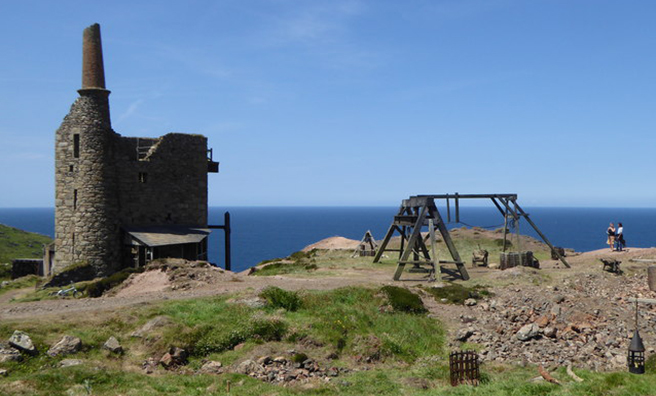 Part 6 of Tom's 1980 article on his love of walking – from John O'Groats to Land's End
Part One – The Opening of the West Highland Way
Part Two – Walking the West Highland Way
The origins of the Cornish coastal path is interesting.
It was built in the 18th century to prevent smugglers who slipped over from Brittany bringing in silk, tea, brandy and other excisable goods. Soldiers demobbed after Waterloo patrolled it and had stamped out the trade by 1850. After that, the paths were used by the coastguard sen-ice keeping weather watch for vessels in trouble, and to prevent wreckers and looters.
Fishermen and farmers kept bits of the path going while remoter parts became overgrown and fell out of use as the coastguard service declined. Tourist development obliterated much and interrupts the ancient path in places, but thanks to judicious signposting and clearing of scrub, not to mention acquisition of much of the coast by the National Trust, the path retains much of what I imagine was its old character.
I particularly loved the Lizard and the walk from Poldhu Cove by Kynance to Cadgewith and the Devil's Frying Pan, beyond which there is nothing but the wide ocean stretching to America.
Weather was mixed, sea-mists with foghorns blowing morning and evening sometimes, but with brightness and sometimes roasting sunshine in between. Even the rain felt warm, and usually I wore shorts and sandshoes for the six or seven hours walking we did daily. Moving around was a joy, bed and breakfast was easy to find at £5 per night, even in busy St Ives which we used as a base for the North Coast.
This is Poldark country. One wet morning we caught the bus for Botallack and began our walk at the 17th-century Manor Farm, called Nanpara in the 1975 TV series, home of Ross and Demelza.
A short walk and we came upon a grassy track leading to the tin mine used in the film, perched 200 ft. above the Atlantic, ideal for the horse-riding and wildest Cornwall shots.
Catch the next excerpt next Friday!
---
More From Tom…
We have an extensive archive of Tom Weir's great columns for The Scots Magazine, and we're slowly but surely getting them published digitally for new generations to enjoy.
To see the columns we have online so far, click here.