Our Top 10 Most Scottish Films – Number 4
---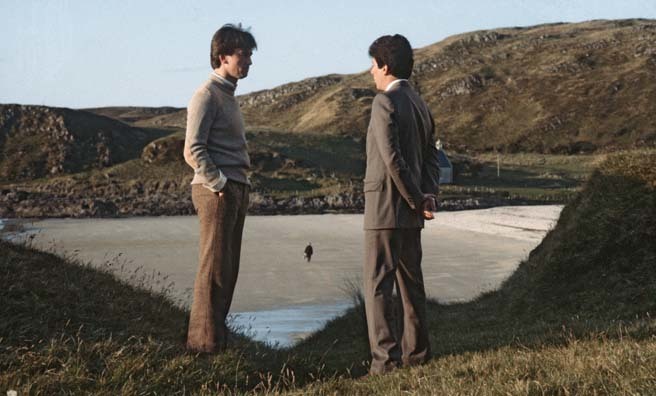 Local Hero - we dare any ex-pat to watch this and not feel homesick
Local Hero
David and Goliath transported to the west coast of Scotland (although much of it was filmed on the east coast) and starring one of the best Scottish male casts ever brought together – Peter Capaldi, Rikki Fulton, Alex Norton, Dennis Lawson – there's even a fleeting appearance from John Gordon Sinclair.
And with stunning beach scenes, a perfectly-timed performance by the Northern Lights, music by Marc Knopfler that still conjures up views of Pennan (or Ferness as it was known in the film) and, of course Burt Lancaster, it's no wonder this film was soon catapulted to 'classic' status.
---
Our Top 10 Scottish Films
---
What do you think?
Do you agree with our choices/ let us know via Twitter @ScotsMagazine or on The Scots Magazine's Facebook page.