My Scotland – Brian Cox
---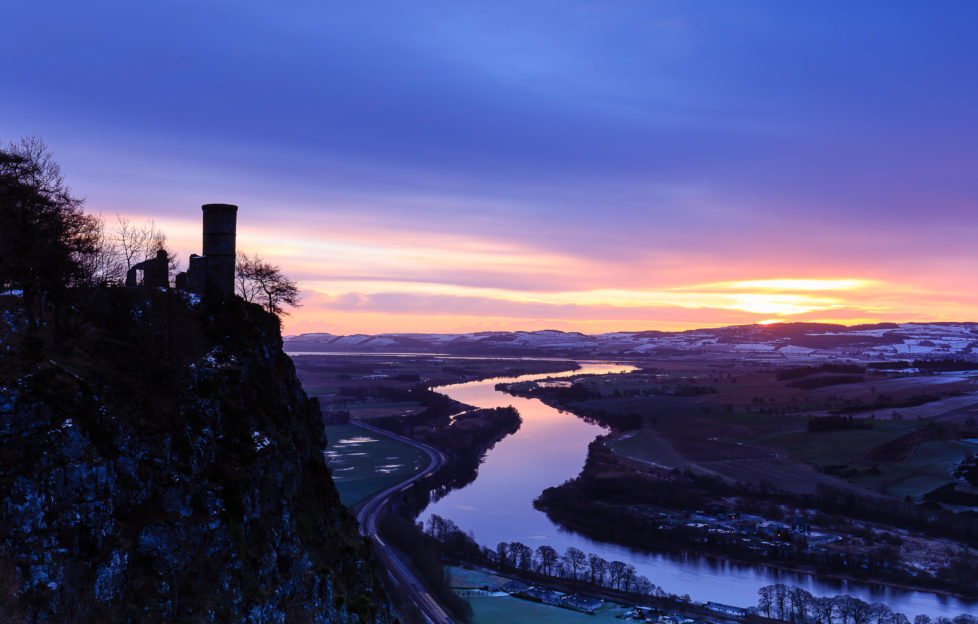 Sprawling scenes from Kinnoull Hill, Perthshire. Credit: ALAMY
Award-winning actor, Brian Cox, shares his favourite places and memories of Scotland…
As I've gotten older, I've become more affiliated with Scotland, and I've realised it should be prouder of itself.
I've travelled the world, but Scotland still rings my bells. It just does and it's always incredible. I really do think it's God's Country.
The Scots are too modest. My mother's highest praise was always, "Oh, that was quite nice." And this used to drive me nuts.
It's that thing the Scots have, never giving anything too much credence. I believe we should flaunt it a wee bit more; there's a lot to flaunt in Scotland. It's a great place. It's a great heritage.
In fact, I was convinced of this by my American friends. It was fantastic watching them completely fall in love with the place. They just couldn't believe the scenery.
I gave one of them some Scottish pound notes, all Scottish money, and I said, "You can either spend it, change it or you can keep it."
He said, "I'll keep it because I love Scotland and it will remind me that I need to come back," which was quite nice – to quote my mother – it was quite nice.
Mull
Mull is one of my favourite places. The Isle of Mull means a lot to me. It's my favourite island. I love the change and I love the drama of Mull.  Coming down into Iona and you can see why it is sacred. I love all that.  There is nowhere in Scotland that I don't like.  My mother's favourite place was going to Pitlochry.  Killiecrankie.  Soldier's Leap and all that.  I went there as a kid.  Perthshire is just great too.
Shetland
I never knew this but a tombolo is a strip of sand with water on either side. You will find a lot of them in Shetland. I have been very lucky to have filmed in Shetland for the TV series Shetland. I am blessed.
Dundee
I grew up in Dundee so it was bizarre filming there for Succession. This city is full of handsome, beautiful chapels. They're quite extraordinary. I remember thinking when I was a boy that St. Pats church, my old school, was formidable. St. Mary's is also absolutely stunning – this happened to be the church my mother and father got married in. It's well worth going round just to see them all because they are quite exquisite.

For more Your Scotland content, purchase a copy of The Scots Magazine (CLICK HERE)
Next month we chat to singer-songwriter KT Tunstall >>