My Scotland – KT Tunstall
---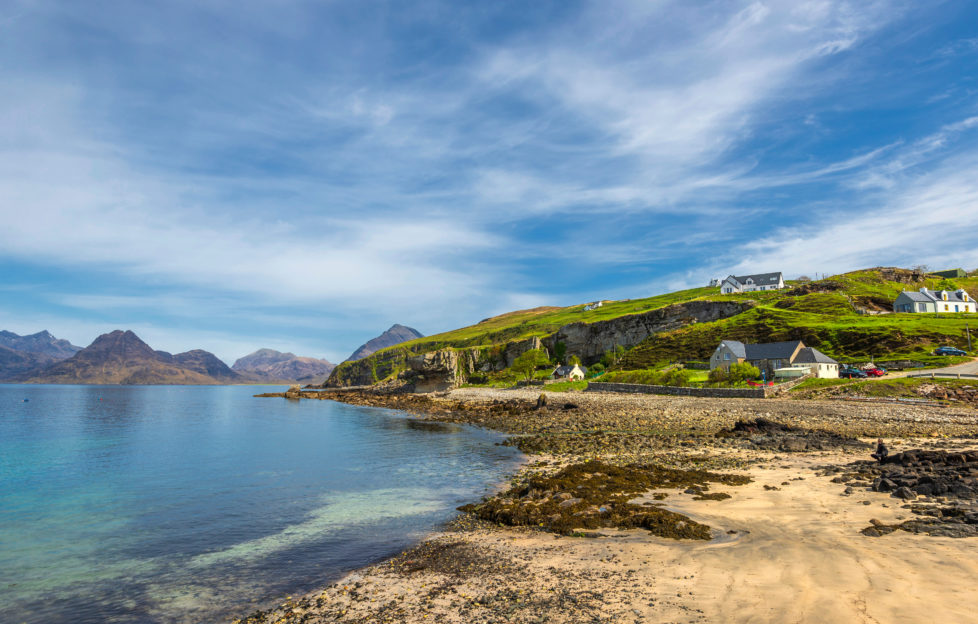 Elgol harbour, Skye. Pic credit: shutterstock
Scottish singer-songwriter, KT Tunstall, tells us why Scotland has always inspired her music…
Scotland just has the most incredible landscape. Ever since I was a kid, I've always really liked that you see the North Sea and you see the cliffs and you see these huge beaches. It's just completely unique scenery and the other thing about living up north, of course, is the sky at night.
There's very little light pollution, so you've just got this amazing view of the stars. We grew up lying on the grass in the garden just watching shooting stars. My dad was a physicist, so he got us really interested in star gazing which is partly why the first record is called Eye to the Telescope. He'd sort of instilled a wonder at the stars as well as the landscape.
I think it's just a great relief feeling tiny. You're just like, "Whoa. Nothing I do really matters." It really puts everything into perspective. I've always struggled with living in the city because I just find that your mind can become quite scrambled. I've always been used open space and landscape as a kind of leveller to get some clarity on my thinking and you know I just feel so surrounded by people and buildings and so I go, "Oh my god. I need to get into nature," so I think growing up in Scotland is where that came from, for sure.
The Shetlands
My favourite set of islands are Shetland. It's a tiny little dot on the map and Scotland is amazing in general, I think.
One of my favourite statues in the world actually is in Shetland and it's a beautiful statue of a Norwegian fishing boat. It's a tribute to Norwegian fishermen and Scottish fishermen that were bringing Norwegian refugees to Shetland during WWII while the Nazis were occupying Sweden. It's gorgeous to me.
The Nazis needed some of the supplies that these boats were taking and were picking off 50% of the boats from the air. All the fishermen who were bringing women and children to safety on Shetland knew that they might die. It is just such a moving story. Also, really inspiring that Shetland is economically really robust, the guy was telling us that his son was a fitness trainer and had gone to the mainland and ended up coming back because he could make a better living on Shetland than he did on the mainland. I just think that's really impressive working in a place like Shetland and being able to thrive so well.
St Andrews and the surrounding fishing villages 
You know there were just so many cool hangout places in St Andrews and then when I got older there were some really great pubs. It's kind of in a bubble because it doesn't even have a train station, so you're sort of hidden away on the east coast of Fife and you've got those beautiful surrounding fishing villages, like Anstruther, Pittenweem, Crail and Elie.
There are still people I know in St Andrews but I don't get there that often. I actually did a Tedx talk at the Byre Theatre. St Andrews had a Tedx event and that was amazing. My talk was about confidence in performing and getting good at what you're passionate about. I was onstage at the Byre Theatre and that was the very first stage I ever performed on when I was eight, so it was really special.

For more Your Scotland from KT Tunstall purchase a copy of The Scots Magazine November issue >> 
Next month we chat to Scotland's Makar, Jackie Kay