My Scotland – Val McDermid
---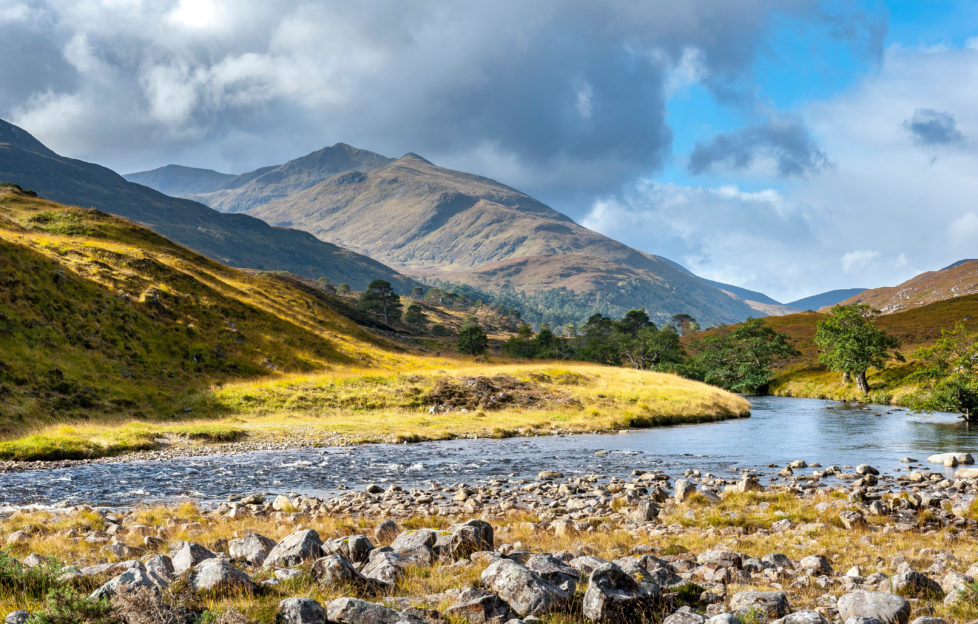 Credit: ALAMY
Best-selling crime author, Val McDermid, on the places that inspire her…
As part of a new series we run every month in print, we're also popping something extra online.
Following her interview in our September magazine, the award-winning, Scottish crime novelist reveals more of her favourite memories from around Scotland.
Assynt
Assynt is a labyrinth of freshwater lochans, wild and desolate moorland, ancient rocks, and mountains that rise as singletons, each with a unique profile. And around the fringe, a spectacularly jagged coastline bitten into by strands and coves of pale gold sand. I went there on a kind of pilgrimage the summer before I left Scotland for Oxford. I spent most of my nights at the Youth Hostel in nearby Achmelvich, making temporary alliances with other visitors as eager to get out in the hills as I was. I remember that summer in a golden glow of stories and song, seascapes and summits.
East Wemyss caves
I grew up in East Wemyss where we had half a dozen caves to explore. The sea hollowed them out of the soft sandstone rock thousands of years ago. The walls of the caves are a treasure trove of carvings, some from the Bronze Age. But we didn't care about that. What mattered to us was that we had a brilliant playground on our doorsteps. What made it even better were the signs that warned us of danger. The playcards saying, 'No Entry', and the possibility of being trapped by a particularly high tide. The caves gave us a jumping-off point for endless stories and adventures.
Jura
A few years ago I was invited by the Jura Distillery to come for a visit. We were there for eight days, a period which included three ceilidhs and one regatta. Not bad for an island whose population in the last census was less than two hundred. As well as knowing how to have a good time, they also know how to make very good whisky. In return for their generosity, I wrote a short story which is available in my new book My Scotland.
For more Your Scotland content grab a copy of The Scots Magazine today (CLICK HERE)
Next month we chat to famous Scots actor, Brian Cox >>