My Scotland – Kaye Adams
---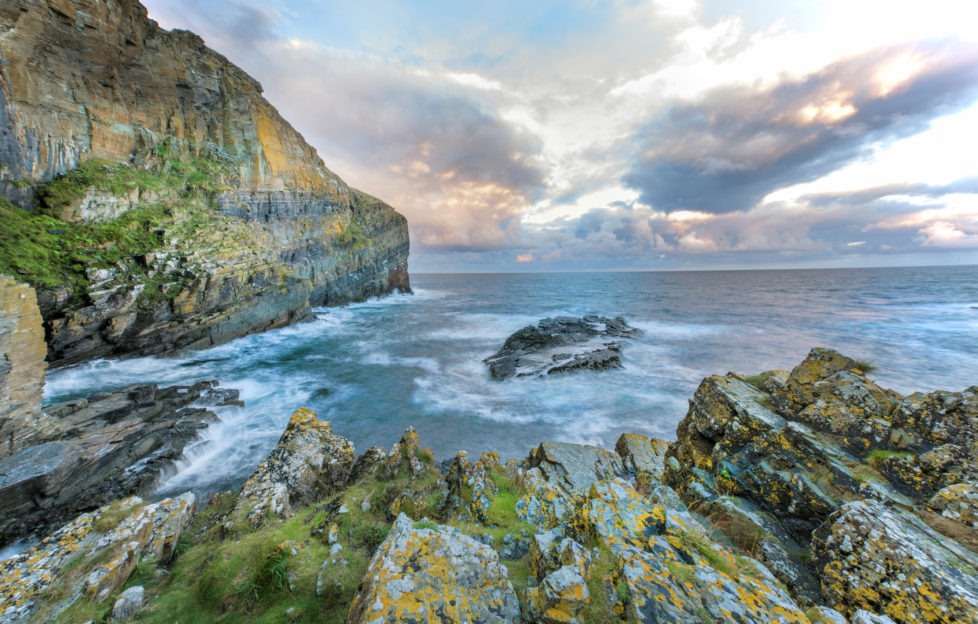 Scotland Coast, Wick UK.
Popular TV presenter, journalist and Loose Women panellist, Kaye Adams, shares the places in Scotland that mean the most to her…
Lewis and Harris
We went to Lewis and Harris on a filming trip. We drove around and I remember speaking to one of the locals and he kept saying 'you must see the golden road,' so we went down one side and it was absolutely beautiful with all the beaches, but the other side was quite lunar landscape-y, which he had described as 'the golden road' and thought that was really strange. So we asked somebody else why it was called the golden road, and he said 'oh, it's because it cost millions to build', so we got that wrong. I would love to go back, because all of that is probably 15/20 years ago and I know that it's all changed immeasurably, I hope to have ample opportunity to go back and revisit.
Glen Coe
Glen Coe is iconic. It's magical, can look a bit scary, but is actually very beautiful and a bit mysterious. I know they're very contrasting but both Glen Coe and Edinburgh give me the same feeling. I would say for me, that's kind of the epitome of Scotland.
Wick
Wick is probably the most remote place I've been to in Scotland. I've been up there a couple of times. Once for filming, and once for a charity cycle/run. We drove up there to the furthest point and we had to cycle/run all the way back down to Edinburgh which was a hell of a bloody slog. It feels like another country, even compared to Central Scotland, it's so very different. Scotland is so diverse, not just geographically, but it feels very very foreign to me, having been brought up in the central belt, it's wonderful, but very different.
This is bonus content from The Scots Magazine December 2020 issue. You can read more from Scotland's famous faces here, and each month in The Scots Magazine.
Subscribe to The Scots Magazine today for more from My Scotland >>