My Scotland – Eddi Reader
---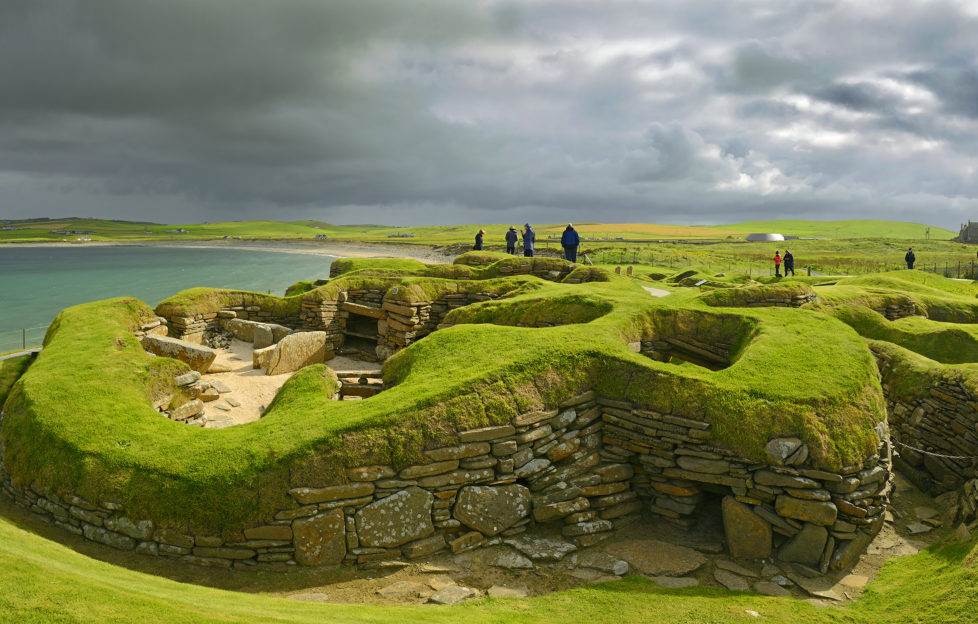 Pic credit: Shutterstock. Skara Brae, Orkney.
Singer-songwriter and west coaster Eddi Reader tells of the hidden gems, stunning sights and cosy corners that mean home to her…
Eddi Reader speaks to The Scots Magazine about her favourite places and special memories from around Scotland.
Isle of Arran
If I could frame any view in Scotland and put it on the mantelpiece, it would be the sight of Arran coming off the M77 past Kilmarnock. When it's a clear, beautiful sunset it's the bonniest sight. I'm a west coaster through and through. The west coast sunsets fill you with an infectious, warm glow.
Orkney
Orkney is one of my favourite places to visit, especially at festival time. It's full of warmth, music and dancing. I love that feeling of being on the edge of the world. That feeling when you're in someone's house by the sea and the waves splash at the window. Orkney wins for me.
Applecross and Wester Ross
It's like being in the middle of a Lord of the Rings movie when you visit Applecross and Wester Ross – it's such a dramatic place. I always thought the scenery in Scotland was amazing but Wester Ross in particular just blew my mind and Applecross is a lovely place to stop.
Subscribe to The Scots Magazine today fro more (CLICK HERE) 
The Scots Magazine is a monthly publication of 132 pages packed with entertaining and informative features on Scotland's people, places, culture and leisure.
Every issue is a celebration of Scotland's rich urban and rural life – from the great outdoors to the vibrant city scene; all complemented by stunning photography.
Subscribe today and join a devoted readership of more than 174,000 worldwide who choose The Scots Magazine as their definitive source of all things Scottish.