My Scotland – Jean Johansson
---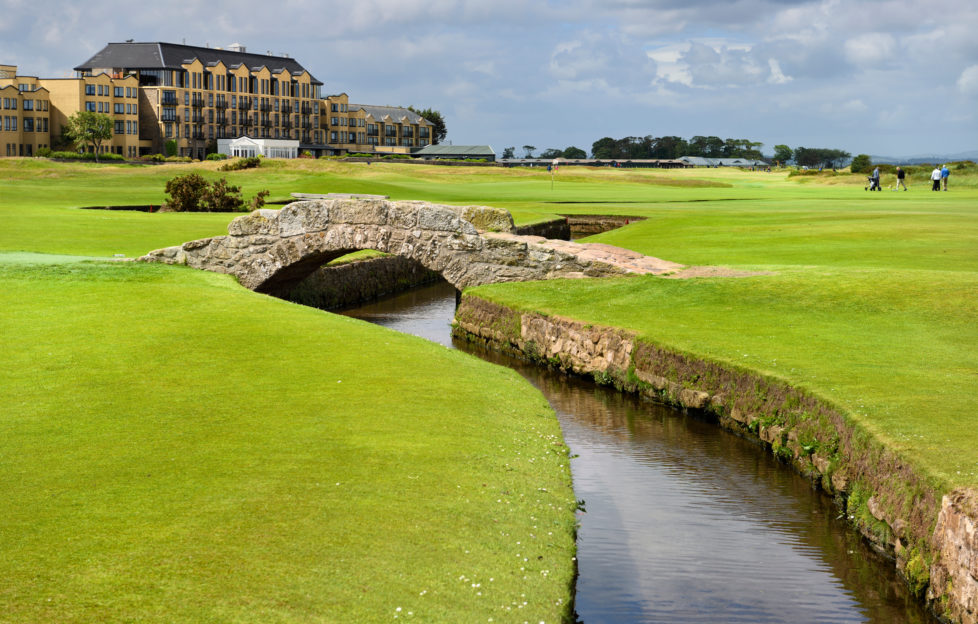 Swilken Bridge over Swilcan Burn on the 18th Hole of the Old Course at St Andrews Links golf course. Credit: Shutterstock.
Popular Scottish TV presenter and broadcaster, Jean Johansson, shares the places in Scotland that mean the most to her…
Port Glasgow
Port Glasgow means a lot to me. It's a shipbuilding town and it's got a bit of a reputation about it but actually, when you drive from Port Glasgow to Greenock you're at the coast, it's just beautiful scenery, boats, sealife and on a beautiful day it's really picturesque. People would die for that view, one that I've taken for granted my whole life.
Discovering more of Scotland…
I'd love to go up to Orkney and Shetland, Skye and Harris, just to see what it's like away up there. I'm embarrassed. I've travelled the world but since the pandemic, it really has turned me inwards to a holiday in Scotland more and take in what we've got. We can just jump in a car and drive up to Aviemore. I really want to explore what's beyond, Nairn and Wick and all these places that are really high.
St Andrews
In the summer, I really love St Andrews. St Andrews on the beach on a summer's day is my happy place. I've got the memories from childhood and I love the Old Course Hotel. I love the way St Andrews has grown since when I was a kid, now it's got really nice restaurants and now I take in all the tourists from all across the world and the beauty of the golf course, so it's got a really special place in my heart.
This is bonus content from The Scots Magazine December 2020 issue. You can read more from Scotland's famous faces here, and each month in The Scots Magazine.
Subscribe to The Scots Magazine today for more from My Scotland >>