My Scotland – Chris Brookmyre
---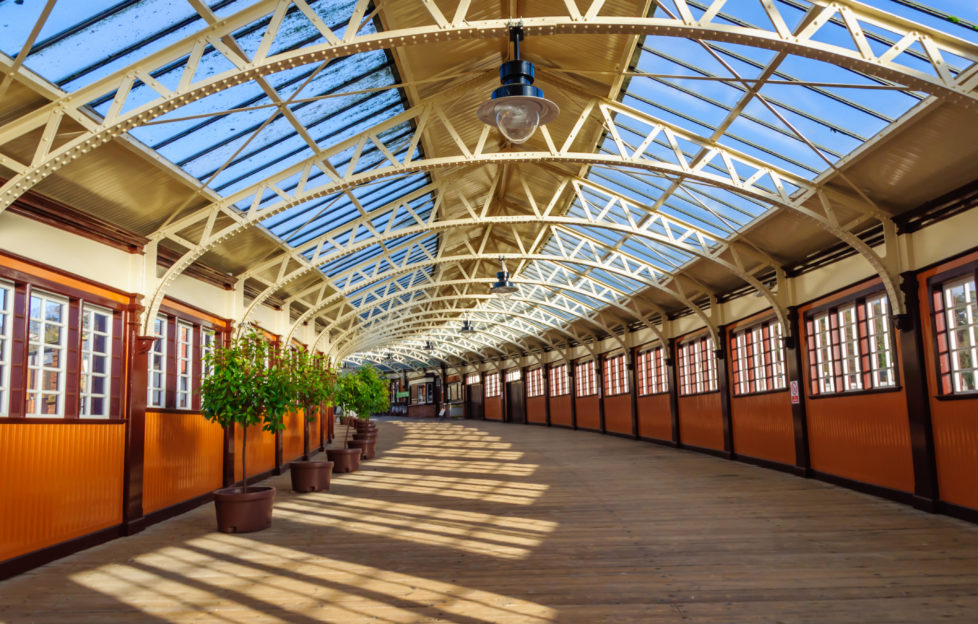 Wemyss Bay Railway Station, Wemyss Bay, Inverclyde, Scotland. Credit: ALAMY
Best-selling author, Chris Brookmyre, finds inspiration at many of the country's most beautiful spots…
The Victorian walkway at Wemyss Bay station
Many of my childhood memories involve hiding from the rain. But I have a very clear memory of visiting Rothesay with my auntie. It's now one of my favourite places. Wemyss Bay train station is amazing because of that Victorian walkway leading down to the ferry. The harbour is beautiful.
Stacks Of Duncansby 
The most remote place I've ever visited is John O'Groats. I walked out to Stacks Of Duncansby and, as is my habit, I was writing by walking. I could even tell you which pages of Fallen Angel were dictated on that walk. If I'm walking somewhere spectacular it does help.
Glen Affric
I actually have a painting of Glen Affric on the living room mantelpiece because it's my favourite view in Scotland. It's a beautiful painting and a beautiful place. We spent the day there, just wandering around. It's spectacular, in terms of isolation and serenity.
You can read more from Scotland's famous faces here, and each month in The Scots Magazine.
Subscribe to The Scots Magazine today for more from My Scotland >>